CyBe Construction redefines the construction site. Our innovative solutions will not only affect the construction industry, but the whole global society in general. At CyBe Construction we work hard with a lot of creativity and fun. Our slogan says it all: Have fun, Be amazing, Stay happy and Live long!
Here to simplify the complex processes
About us
With software, hardware, and educational materials, CyBe Construction is a technology company for the construction industry. 
CyBe began as an idea inspired by a video in 2012. Putting his fascination with building and innovation to the test, founder and CEO Berry Hendriks started planning — and in November 2013, the award-winning CyBe Construction was born. Since then, CyBe has developed hardware, software, building materials, and learning platforms, becoming a one-stop-shop for all things concrete 3D printing, as well as a leader in the industry — and in innovation.
CyBe Construction realizes nobody can – or should – redefine construction on their own. In construction, 'we' work together.
Our story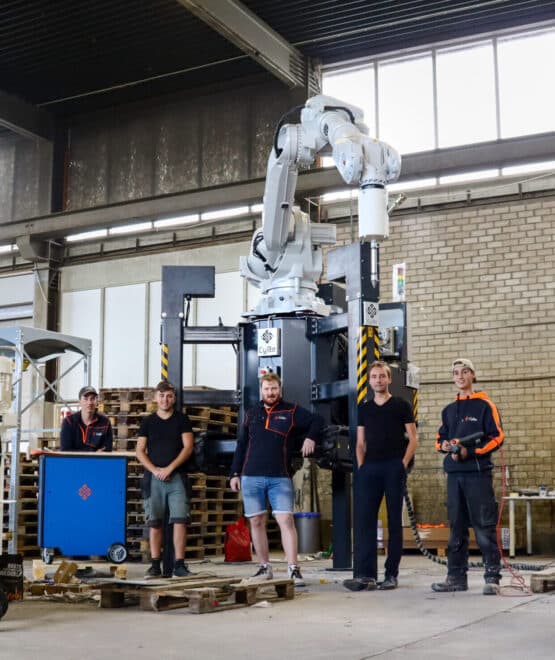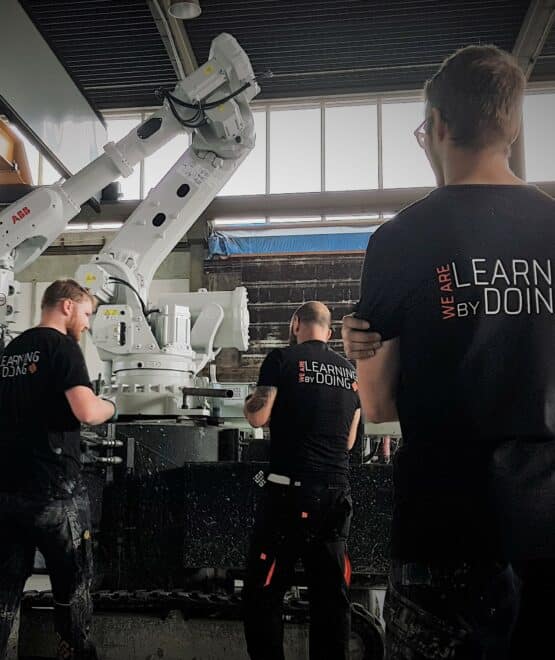 The only constant is change
Mission and vision
We offer 3D concrete printing solutions to the construction industry and continuously develop mobile and modular technology. We apply these methods in various ways, changing usually complex building processes to deliver affordable products faster and in a more sustainable way. By using these techniques, we strive to solve current and future issues that have a high economic and social impact. 
We believe in offering 3D concrete printing services for clients in every facet of the construction industry — all over the world — to revolutionize the construction sector. Applying our innovations enables free-form design, digitalized and automated building processes, and simplifying the complexity of the highly fragmented construction industry. These innovative solutions will not only have an effect on the construction industry itself, but also society as a whole.
Why we do it
Have fun, be amazing, stay happy, and live long
CyBe Construction always keeps the future in mind. We use fewer raw materials and minimal transportation to do our part in helping to solve social and economic problems. We automate labor to cover the increasing shortage of workers. At CyBe, we work hard — while pushing our creativity and having fun. Our slogan says it all: have fun, be amazing, stay happy, and live long!
Join team CyBe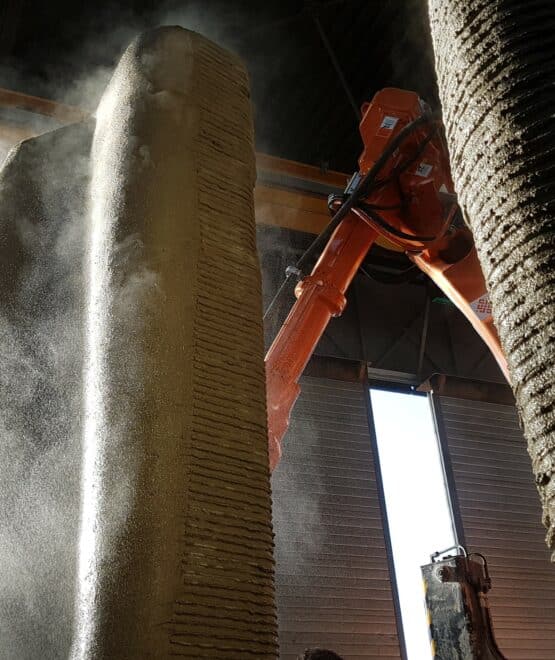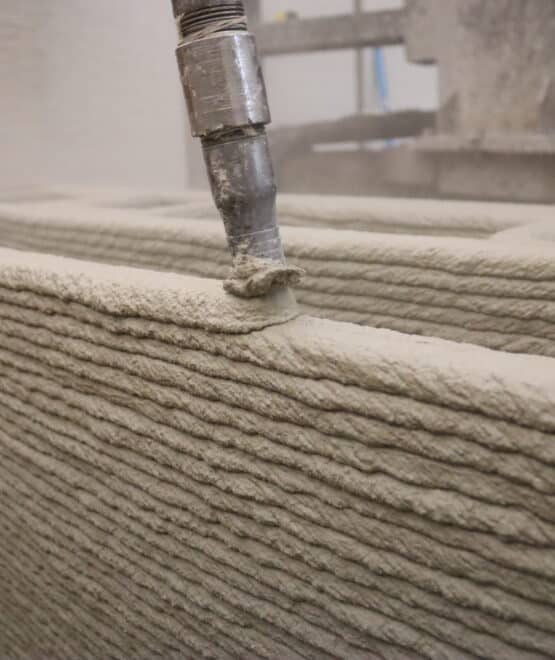 Save time. Save cost. Be sustainable
Our partner KORODUR
It's not about the technology, but about the solution. We strongly believe that one integrated system combining hardware, software, and material is a key to solve global problems like housing shortage, resource shortage, and skilled labor shortage.
We want to push 3D concrete printing technology to enable sustainable and affordable development in the construction industry – worldwide. We share our know-how and our material technology with our international customers in order to support them in the best way. CyBe and KORODUR support customers through all phases of the process.
About KORODUR