A solution to the increasing labor shortage, which is also more efficient and more sustainable by using their own 3D printer.
Social Development Goals
Self-contained restrooms
Aizawa created two different self-contained restrooms for India. These toilet units conforms to Sapporo's park restroom standards and are designed to solve Goal 6 of the Social Development Goals if the United Nations; Ensure availability and sustainable management of water and sanitation for all. The shape of the exterior is inspired by a bud.
In Japan, social problems like labor shortage are emerging. This is the main reason that Aizawa Technology and precast are looking for new, less labour intensive ways of working like innovative construction methods. It's fair to say that with 3D concrete printing a solution has been found. Besides, it results in the attraction of newer, technical business opportunities.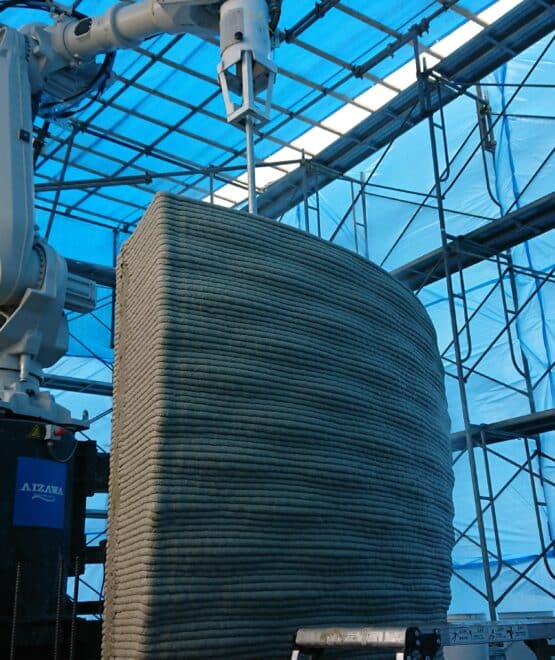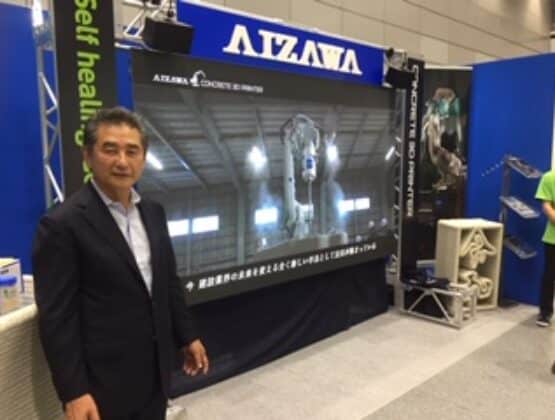 A sustainable solution
The Activities
The first printer that was sold relating to project, was to a prefab concrete factory with more than 28 plants throughout Asia. The first one was used in a factory 800 kilometres from Tokyo, and was used to create toilets. The extension of this concept to other elements like manholes, bridge-elements and buildings can be seen as the next step. It is a huge benefit that when they use their own 3D concrete printer, it will let them work faster, cheaper and more sustainable. And above all, relating to the customer demand; it is a sustainable solution to the increasing labor shortage.
Optimize our process
What we've learned
This project taught us several lessons, which will be extremely useful in the future. It taught us the manufacturing of the first mobile printer being delivered to a partner. Given the fact that Aizawa is Japanese, several language barriers emerged. However, we still managed to do training and education, and were able to support remotely. The continuous learning and local CyBe MORTAR production were extremely useful and will be used in the future even more, in order to optimize our process.