Curaçao
New partnership BiB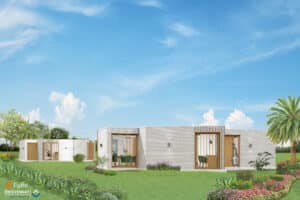 Dutch technology provider CyBe Construction and Curaçao concrete expert Betonindustrie Brievengat (BIB) are joining forces for a strategic partnership. The first two buildings will be printed, these buildings will serve as office space and café in Willemstad.
CyBe Mortar
We work together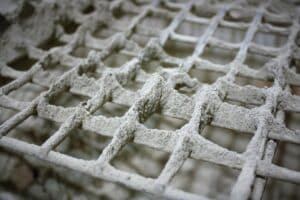 Since 2013 we have been developing CyBe MORTAR together with our partner Korodur International GmbH. After gaining years of experience by working at a family-owned company, we strongly believe in family businesses. With KORODUR we entered into a partnership, a trustworthy family-owned company that is a specialized manufacturer of building materials since 1936.
First 3D-printed laboratory
Guinness Book of World Records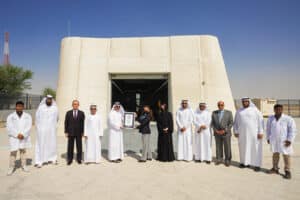 DEWA achieves Guinness World Record for world's first 3D-printed laboratory, printed with 3D printing technology of CyBe Construction . Dubai Electricity and Water Authority (DEWA) has marked another breakthrough by achieving the Guinness World Records title for the first 3D-printed laboratory in the world.